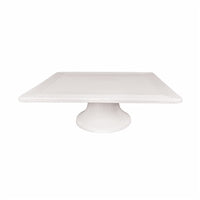 P9 - Nora Fleming Pinstripes Square Pedestal Server
This gem of a pedestal opens up a lot of possibilities.
Just think what you can display on this piece.
Measures: 13" x 13" x 4 1/4"
Imagine one platter that changes for every holiday, event or season. All you have to do is remove one mini, add another and presto a whole new look!