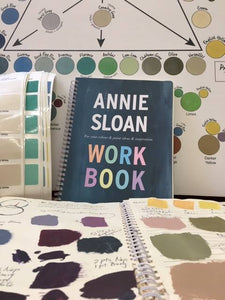 Let's explore color inspiration with Annie Sloan's decorative CHALK PAINT®.  You will  receive a color chart and WORKBOOK to create a myriad of paint recipes and finishes! What better way to explore endless possibilities with design and color options at your disposal together. Let's talk color theory and how color choices affect moods, feelings and behaviors. Come play with paint and work on your real life Pinterest boards! Cost of workshop is 95.00 all inclusive of supplies such as paint, books, color cards and wooden sample board of your favorite custom color finish sealed with your choice of colored wax.  Call us at 207-606-3800 to arrange a private class for you and your friends.
Wed. 1/18/2023 5-7pm.
Wed. 3/15/2023 5-7pm.
Wed. 5/17/2023 6-8pm.
Wed. 6/14/2023 6-8pm.
Wed. 7/12/2023 6-8pm.