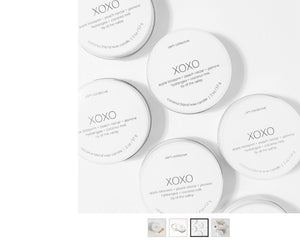 YAM Collective Coconut Wax Candles - Travel Tin 
These tiny tin candles are the perfect way to modernize your living space. Can be cleaned and reused as decor, planters, and containers or re-poured once the wax has burned completely. Hand poured in Maine.
Material: Tin
Dimensions: 2.5"x 1" (1.75 oz)
Wick: Wooded Whisper: Eco-friendly, clean burning wooden wicks made from FSC certified wood, hand-crafted and made in the USA.
Wax: creamy, natural coconut blend wax
Scent Profile: 100% Phthalate-free, paraben-free.
Wintertide:
Top Notes: Blue Sage + Birch
Middle Notes: Eucalyptus + Chestnut
Base Notes: Leather + Citrus
Approximate burn hours:
1.75 oz Candle : 12+ hours
Color may vary due to monitor settings.